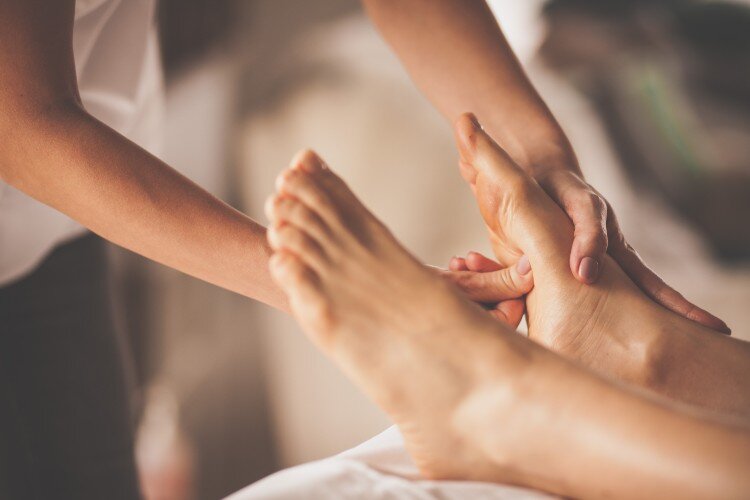 Reflexology Massage in Aroma Spa Center
Reflexology can relieve chronic pain and stress, and a foot massage can improve your physical condition and help you relax. We bring you the real pleasure at Aroma Spa in Dubai with modern massage and treatment techniques, and we are at your service with a reflexology massage near Jumeirah Village Circle (JVC).
Your professional massage therapist in Dubai with a reflexology massage near Jebel Ali Racecourse and Dubai Hills equips your body with the energy you can feel the most, it will free your body from stresses and obstacles and feel deeply relaxed. So you can experience freedom and bliss beyond imagination.
Foot massage services at Jumeirah Village Circle (JVC) is the best option, foot massage offerings in Dubai are known for their beneficial healing properties, and use a range of techniques in an effort to increase the energy in your body and help you release tension and stress. From the moment the massage therapist walks in and starts working, you will discover a wonderful sense of calm.